Claiming for damage to your hair following a visit to the Hairdresser
Accident Compensation Helpline is a long established and trusted personal injury claims company. If you've suffered an injury or damage to your hair following a visit to your hairdressers, you should be entitled to compensation.
With over 20 years experience, we've helped many thousands of people claim compensation for many different types of accident and injury claims.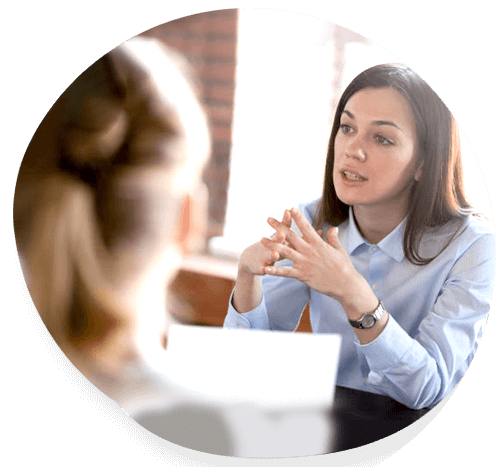 It's reassuring to know that all of our hairdressing claims are handled by female claim specialists
All of our hairdressing claims are handled by female legal specialists who understand how devastating it can be If your hair has been chemically damaged or you have suffered an injury or any other damage to your hair following a visit to the hairdressers.
Find out if you are entitled to compensation, our friendly advisors are here to help.
Colour Damage

Colours including tints, bleach, highlights - colour mixed incorrectly, or product left on the hair too long by the hairdresser. Bleach may well cause scalp damage or hair loss.

Hair Extensions

Hair Extensions not correctly applied too tight or too near the scalp, may cause traction alopecia.

Perms

Perms - perming solution left on too long/chemically damaged hair.

Straightening

Straightening procedures - product left on too long/ chemically damaged hair.

Allergic Reactions

Allergic reaction to product used - no patch test out within 48 hours prior to the application of the product.

Scalp Damage

Scalp damage, hair loss/alopecia
Hairdressing accidents occur for a number of reasons.  Quite often when a product is left on the hair too long or the product is mixed incorrectly.  When someone attends a hairdresser they may already have a color on their hair.  The hairdresser should carry out a patch test 48 hours prior to the application of the product to make sure that the product they intend to use is suitable for you.  If this is not carried out, you may suffer with an allergic reaction and scalp irritation.  In some cases, the product used may not be suitable for your hair causing chemically damaged hair.  It is the responsibility of the hairdresser to decide whether a product is suitable, even if you requested it.
Clients describe their hair as feeling like chewing gum, being unable to get a comb/brush through their hair and unable to manage it at all.  This is extremely distressing and upsetting, as unfortunately chemically damaged hair does not repair itself, it has to be grown out.   This of course can take many months or even years depending on the length of your hair.
To protect you the hairdresser must refuse to apply a product if it is shown to be not suitable for your hair following a patch test.   
Many hairdressing accidents occur when inexperienced or unqualified hairdressers are allowed to carry out the treatments without adequate training or under the correct supervision.
In addition to compensation for the damage to your hair you may also be entitled to make a claim for loss of earnings if you are unable to go to work, cost of any treatments for your hair and any other expenses incurred due to the accident.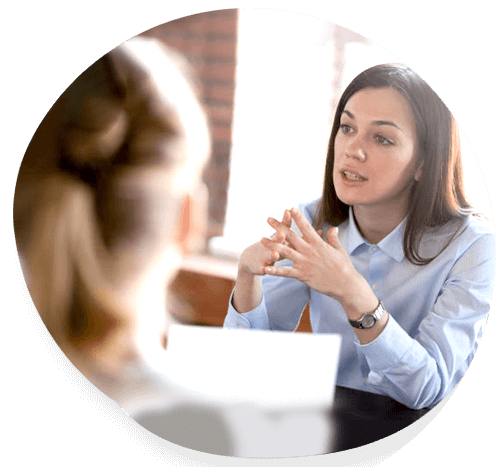 Compensation for the damage to your hair. Your solicitors will arrange for you to be seen by a hair specialist (Trichologist) who will provide evidence in support of the damage to your hair and any associated scalp damage. The Trichologist will confirm the percentage of hair that is damaged and the length of time it will take for your hair to grow out. It is important to take some photographs of the damage to your hair as these will be used by the Trichologist when preparing the report to claim for compensation for you.
Loss of earnings if you are unable to work because of the damage to your hair.
Cost of any treatments to your hair (such as intensive mask treatments, conditioning treatments etc). 
Any other costs and expenses incurred due to the accident. 
100% No Win, No Fee Claims
Nothing to pay if you lose
Our panel of solicitors offer a no win, no fee service. This simply means that if you don't win your claim, there will be no cost to you.
Customers typically pay a success fee of 25% of the compensation awarded to cover legal costs. This may vary, but will always be agreed with your solicitors upfront.
If you would like to know more about your available options, we're here to help. It's free to talk to us – and there's no pressure to start a claim. 
If you have had an accident of this type and you have been left with chemically damaged hair or hair loss you could be entitled to compensation.
We understand that this type of accident can be extremely upsetting and frustrating. We offer a sympathetic ear with advice on how to bring a claim and talk you through the procedure step by step without adding to the upset you are already suffering from. We know what a difficult time it can be, but we have the expertise to make the process of claiming compensation as simple and straightforward for you as possible for you.
We have a nationwide panel of expert injury lawyers who are experienced in accident claims like yours. We understand that you may prefer to speak with a female Lawyer to discuss your claim then we can arrange this for you so you can be confident that your claim will be handled by specialists every step of the way.
If you would like to know more about your available options, we are here to help. It's free to talk to us – and there's no pressure to start a claim. It's simply about finding out where you stand. That's the least you deserve
We offer free help and
guidance with your compensation claim